Bethany's Personal Branding
Bethany Williamson is a very talented landscape architect, who came to me for her personal branding images due to starting her new venture in a freelance world.
Instead of classic corporate head shots, we opted for clean and natural looking branding portraits, revealing Bethany's friendly and approachable personality.
I generally prefer shooting at my natural light studio in St Kilda, as it's a more comfortable environment for my clients to get their complimentary professional hair and make up* done and sort out all the looks (outfit changes) during the session. However, for Bethany's photo shoot we did a mix of studio and park location in order to incorporate some images in the nature.
The choice of outfits is something to be considered before every branding session. In this case, we didn't want it to be too formal, but smart-casual and professional. Soft and plain colours usually work best as they don't distract from the client. In my opinion, clothes should compliment the look and not dominate it, unless it's a very particular outfit that is part of client's personality.
What a delightful shoot it was overall: we kept laughing all the time, which definitely helped Beth overcome her camera shyness and created a great portrait experience.
*Special thanks to one of my dedicated HMUAs Natalie Yev who is so good at her natural and fresh makeup.
Here is a lovely testimonial from Bethany after her photo session:

"You can tell as soon as you meet Ksenia that she loves what she does! She made me feel relaxed straight away and worked with me throughout the shoot to get the best shots.
I had such a great day and laughed the whole way through and I feel like she captured the exact feel I was hoping for."
Also, Beth has just officially launched her beautiful website www.bethanywillamson.com.au. Make sure you check it out! Here is a sneaky peak.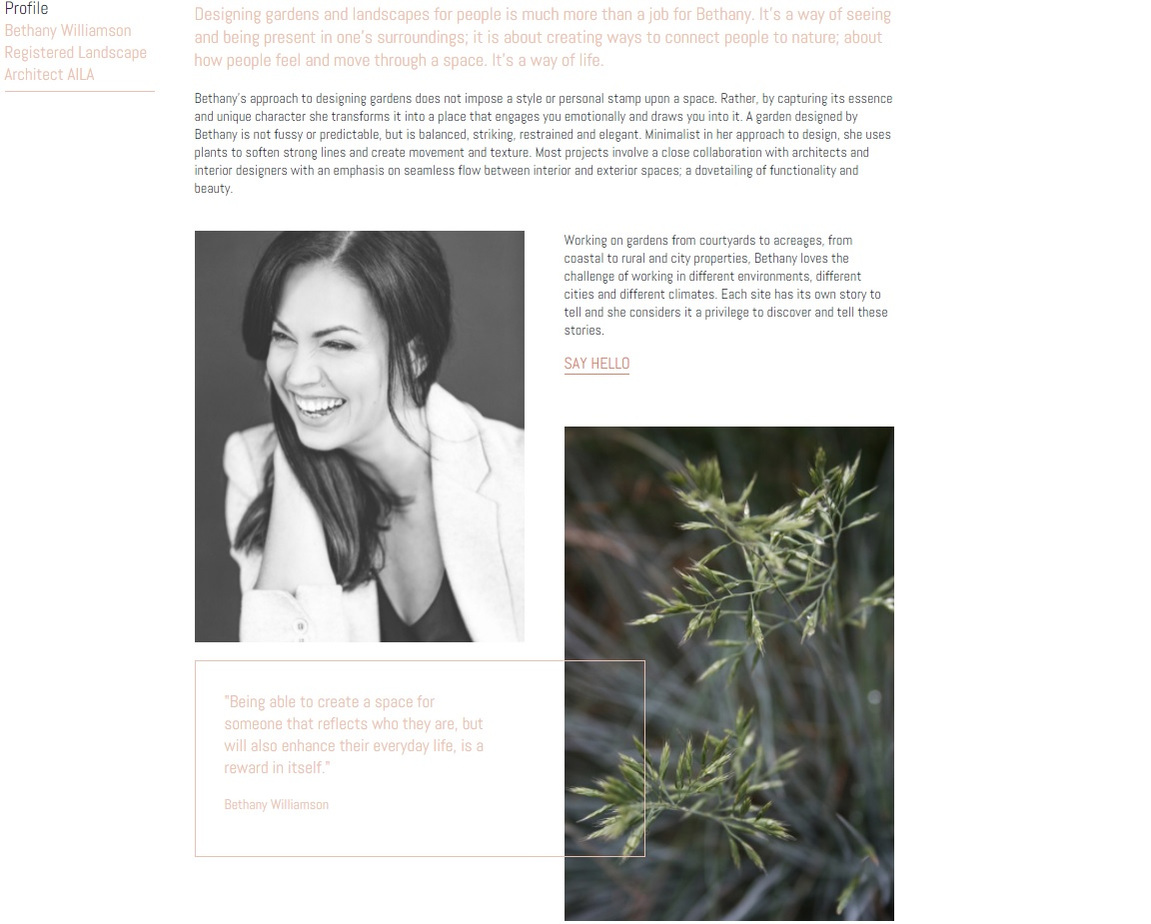 I am so grateful, that clients like Bethany choose me for their branding portraits and let me take part in their personal and professional growth.
If you would like more information on the personal branding sessions, feel free to contact me here.