Personal Branding Photography for an Online Business
When I first met Kerstin at our pre-shoot consultation, I knew straight away she would light up the studio because of her very positive energy and infectious smile.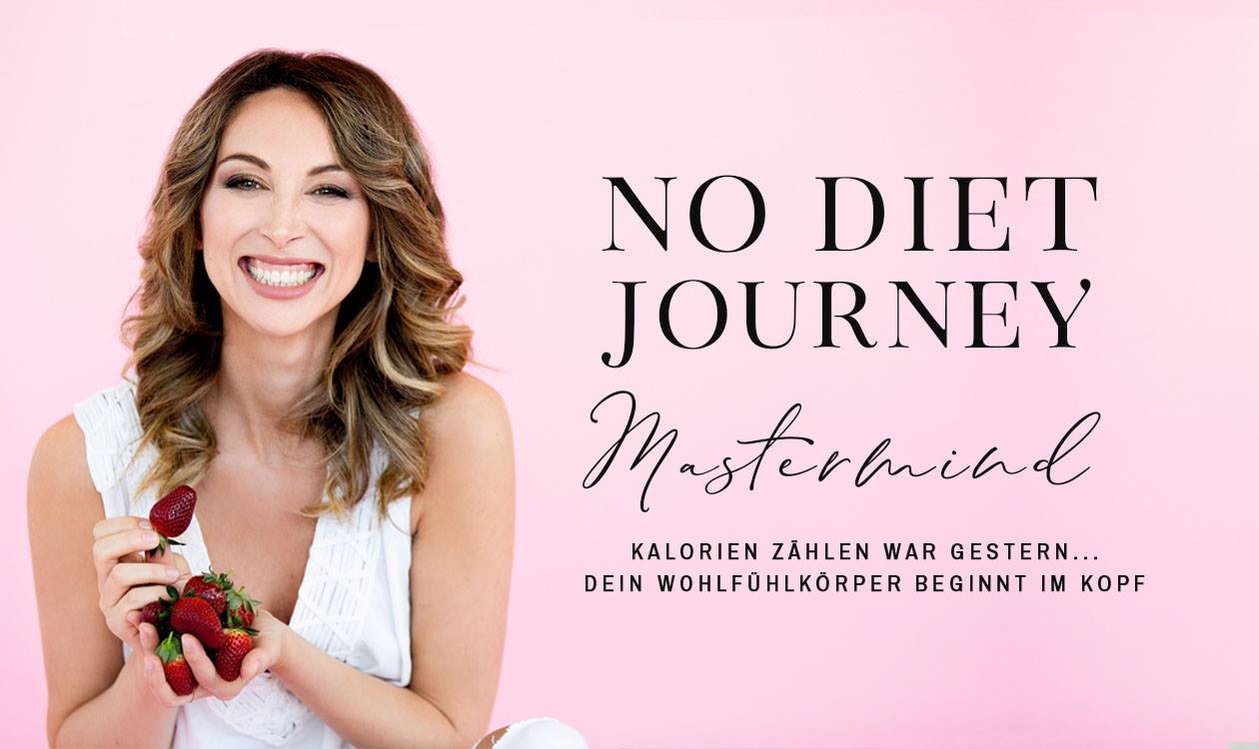 Every time I get an online enquiry, I always call my potential clients to build that connection and see whether I am the right photographer for them. It was slightly different with Kerstin: I couldn't call her as I was in Milan (Italy) shooting runways and backstage during Milan Fashion Week, but I had no doubt we would be a great photographer-client match only by judging on our brief e-mail exchange. And, gosh, I was so right.
Most of my photography clients are Melbourne based and work with local target market. Kerstin, on the other hand, is based in Melbourne Bayside, but she works purely online and the majority of her clientele are women located in Europe. Kerstin promised me, though, she would be expanding to the Australian audience in the near future.
Kerstin's very successful online business "No Diet Journey" (don't you just love this name!) is about "helping women transform their relationship with food and their bodies". She loves "seeing women getting out of the struggle with their body and food and discovering their beauty and strength". Kerstin helps them "gain body confidence and loosing the extra weight through intuitive eating".
She has very well designed nutritional and mindset programs and conducts all the sessions via Skype.
The most inspiring thing for me is that she travels the world and can work literally from anywhere. Isn't it anyone's dream? Mine, for sure :) On a side note, Kerstin motivated me to go to Bali at the end of March and work from there at a co-working space together with like-minded creatives from all over the world. I am certain it will be a fantastic experience.
In terms of personal branding photography, Kerstin's brief was to get vivid, playful and natural images reflecting her beautiful personality. She was willing to use the images on her Website, Landing pages, Products and Social Media (some of the artwork below).
If you are curious to know more about Kerstin's experience with me and the final result, please keep reading.
"Since I have an online business and that's the first thing that people see, when they find me, it was important to me to have professional pictures taken that capture my spirit and what my business is all about.
I was looking for someone professional and fun, that looks after their clients, takes their time and is able to capture the personality of their subject and relative business. From the first moment on I was drawn to Ksenia's website, and when I did a little research, I loved all her pictures that she took of other other clients. Also, what other clients wrote about the experience and how good they felt with Ksenia, made me choose her.
I was scared of not being natural in front of the camera, but it was just so easy with Ksenia behind the lens: she helps you a lot and makes you feel comfortable and beautiful.
I really enjoyed the whole process with Ksenia from beginning to end. I was writing her about an appointment and even though she was on a job in Europe, she got back to me immediately with all the necessary information.
We had an initial face to face consultation, where Ksenia answered all my questions and where we planned the whole shoot. She understood immediately what I wanted my photos to be and had great ideas and inputs.
Before the session she made sure that I was prepared and got everything I needed, including different outfits in line with my branding and some edible props to incorporate into our photo shoot.
The 'big' day was one of the most fun days ever: my hair got styled and I got a full make-up done*. It was just what I needed to relax before the photo session. The fact that you don't have to take care of those things by yourself was really delightful."
*I can't be thankful enough to my dedicated and very talented hair and makeup artist Natasha Yev, who knows exactly how to make all my clients feel and look their best. Make-up is an indispensable part of the whole experience. It makes it easier for clients to chill while getting pampered and gain more confidence in front of my lens.
"Ksenia assisted me with choosing my outfits (she has a great sense of style, coming from fashion background) and brought a couple of dresses she thought might go well with my brand.
The whole shoot was fun, easy-going and playful. Ksenia makes everything so perfect and you just feel like a star.
In the end I had so many amazing photos to choose from, I almost couldn't decide. I loooooved the outcome - it really exceeded my expectations.
The final edits were absolutely stunning. I felt like a Queen!
I'd totally recommend Ksenia, because she is the best. I had taken pictures before and nobody put so much care and love into the whole process than Ksenia."
This kind of testimonials from clients like Kerstin simply light up my heart with joy and fulfilment. It is the real reason why I absolutely adore my job! I know I keep repeating it all the time, but it's true and it comes deep from my heart.
If after reading this blog you wanted to connect with Kerstin and follow her amazing journey around the world, head to her website: https://www.kerstinreithmayr.com/en/, Instagram or Facebook.